Our Process
"Nature does not hurry, yet everything is accomplished." 
- Lao-Tzu
Culinary Pharmacy vs Laboratory Production
While laboratory production is vital in the production of pharmaceutical medicine, we believe this method should not be our first choice when creating skin, scalp, and hair care products. When it comes to daily routines, the best assets we have are found in nature. For centuries, fresh fruits, herbs, and oils were used to care for our bodies. Nature's nutrients were treasured as a powerful resource. Toxins from laboratory-created beauty products can be absorbed into our bloodstream, and in some cases, lead to serious health complications. Aided by advances in skincare research, 
S H I M M E R  C H E F returns to our roots. We create our products in a kitchen, not a laboratory. Using refrigeration to keep our whole food ingredients alive, we provide you with skin, scalp, and hair care directly from nature that's always safe, and completely non toxic.
Vitamin C Infusion
Our innovative, scientifically-backed, nine-day Vitamin C Infusion Technique utilizes fermentation to break down whole foods' molecular structures, making them more bioaccessible. Vitamin C, one of the most powerful antioxidants, has been shown to support anti-aging by increasing collagen synthesis, stabilizing collagen fibers, and decreasing collagen degradation. Vitamin C is the primary replenisher of Vitamin E, and works synergistically with Vitamin E to protect against environmental damage and aging. 
S H I M M E R  C H E F's unique process creates a more stable and permeable Vitamin C for increased nutritional benefits. Our formulation delivers critical nutrients like prebiotics, lactic acid, and hyaluronic acid. These key building blocks are essential in bolstering our ability to combat bad bacteria, retain moisture, and increase collagen production, revitalizing skin, scalp, and hair.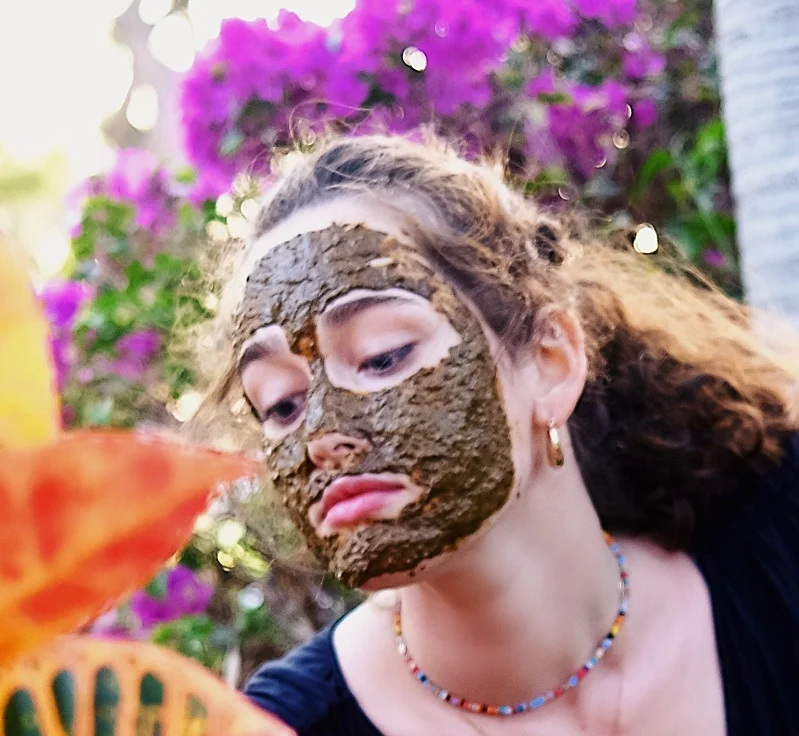 Plasters
Culinary plasters, thick pastes created with potent herbs, oils, spices, and butters, have been used medicinally for centuries to bring our bodies back into balance. They are applied directly onto the skin to cure wounds or internal ailments, speeding up the body's natural healing process.
S H I M M E R  C H E F has the most powerful ingredients, including our plasters, enhanced with our innovative Vitamin C Infusion Technique. With repeated use, our plasters supply nutrients that promote cellular rejuvenation and overall vitality. The proof: vibrant skin, scalp and hair.
Root to Stem
S H I M M E R  COMPLETE is our powerful set of skin and hair care formulas that adhere to the Root to Stem Culinary philosophy. This philosophy respects nature by utilizing every part of the plant. Nothing is wasted. Everything is treasured. ​
S H I M M E R  C H E F  shares our commitment to protecting the environment, bringing you the best superfood ingredients nature has to offer.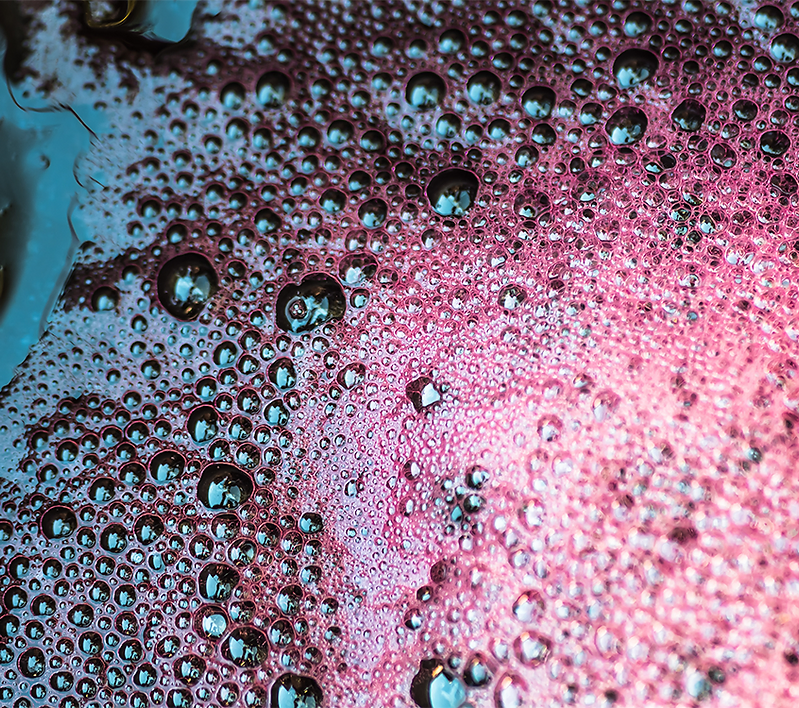 Fermentation
S H I M M E R  C H E F utilizes current scientific research on skin, scalp and hair health to create liquid gold out of ingredients previously viewed as extraneous. Our Vitamin C Infusion Technique breaks down these nutrient dense ingredients over a 9 day period, creating pH-harmonious, bioaccessible food for the skin. This formulation allows the skin to function at maximum efficiency for glow-enhancing results.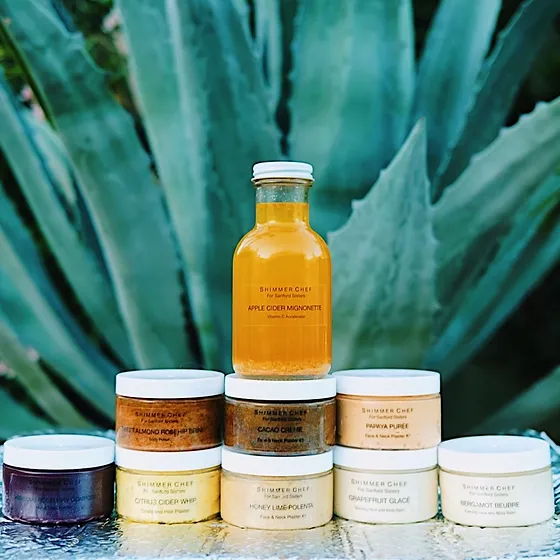 Our Products
S H I M M E R  C H E F's raw plasters and balms is lovingly handcrafted with the highest quality organic, whole foods and formulated with our Vitamin C Infusion Technique to maximize nutritional accessibility. Alchemy Achieved for all skin types.
S H I M M E R  C H E F's product line contains living nutrition and must be refrigerated. 
Shop Now