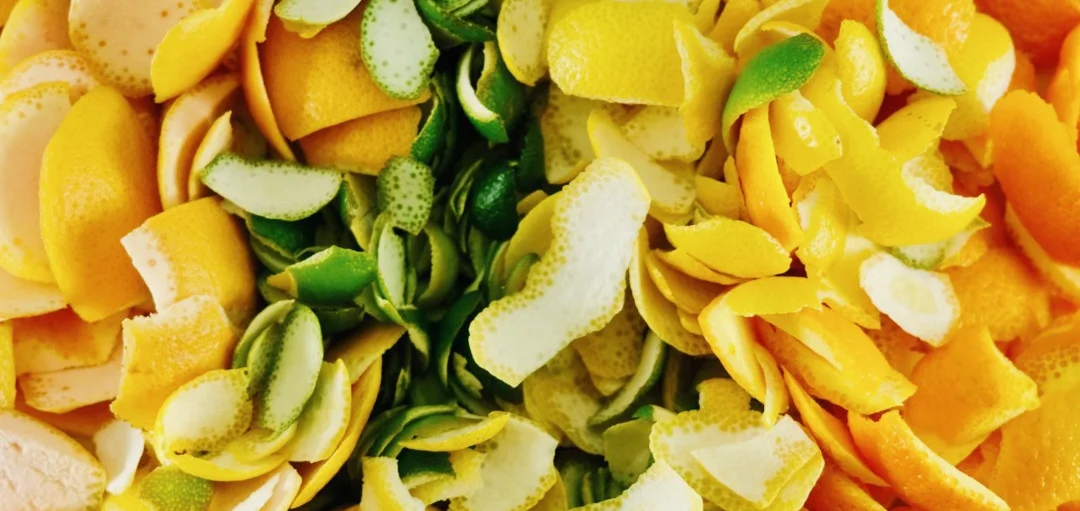 Our Ingredients
Each ingredient is carefully selected for its powerful nutritional value and bioaccessibility to maximize the health benefits for your skin, scalp, and hair.
​We use only the highest quality organic produce, oils, spices, and plant butters sourced from purveyors who stand by the integrity of their products.
AGAR


Agar, derived from red algae, is rich in nutrients and minerals like calcium and magnesium. These benefits help promote strong, shiny and smooth hair and are essential for natural hair growth.

ALOE VERA

Known for its anti-inflammatory and moisturizing effects from enzymes and fatty acids, aloe vera heals and nourishes the hair and skin. Its antioxidant and antifungal properties reduce inflammation, fight acne, and soothe skin rashes, burns, redness, and itchiness. It also contains vitamins A, C, and E, which contribute to cell turnover, promoting healthy cell growth and shiny, strong hair.

APPLE CIDER VINEGAR

Apple Cider Vinegar is a fermented, raw, prebiotic loaded with living nutrition. It improves scalp health, strengthens hair, enhances shine, and helps control the bacteria that can lead to scalp and hair problems. For skin, apple cider vinegar's anti-inflammatory, antiseptic, antioxidant, and cleansing properties heal your skin, restore natural pH levels, and eliminate toxins.

ARGAN OIL

This beauty elixir is extracted from the kernels of the argan tree. Argan oil is rich in antioxidants, minerals, essential fatty acids, and Vitamin E to increase your hair elasticity and restore shine. Its super-nourishing ingredients leave hair strands softer, shinier, and frizz free.

ARROWROOT

Arrowroot is composed of healing nutrients that unclog pores, reduce acne marks, and rejuvenate your skin barrier. Arrowroot brings moisture to the skin, making it look fresh.

AVOCADO

Avocados are high in natural fats, antioxidants like Vitamins C and E, and oleic acid. These moisturize your skin, fighting free radicals and reducing UVA damage and inflammation.

AVOCADO OIL

Avocado oil is loaded with omega fatty acids, powerful antioxidants, and minerals that stimulate cell regeneration and collagen production for skin barrier healing. Its strong antimicrobial and hydrating properties create an occlusive barrier on the skin.

BEET JUICE

Beetroot juice contains a wide range of essential vitamins, minerals, and antioxidants that help fight free radicals and also promote cellular regeneration and rejuvenation. Vitamin C helps bring moisture into the pores and innermost layers of the skin while minimizing signs of aging like dark circles and hyperpigmentation.

BEET ROOT POWDER

Beet root is commonly recognized as one of the most antioxidant rich foods. Beet root's natural pigment helps even out your skin tone and gives it a fresh, natural-looking glow.

BERGAMOT ESSENTIAL OIL

Extracted from the rind of the Bergamot citrus fruit, Bergamot essential oil is prized for its ability to support the central nervous system, elevate mood, alleviate stress, and support the immune system. Bergamot essential oil is a natural antibacterial cleanser, helping unclog pores and balance sebum levels to create smoother-looking skin.

BLACK TEA

Packed with plant-based compounds like polyphenols and tannins, black tea's antioxidants are extremely beneficial for improving skin tone and texture, promoting a natural, healthy glow. As a natural astringent, black tea also helps remove excess oil from pores without drying it out. 

CACAO POWDER

Cacao powder is made from fermented beans of the cocoa tree. Its antioxidants detoxify your skin, promote healing and renewal, and increase radiance.

CASHEW BUTTER

Cashew butter delivers essential barrier health nutrients such as protein, calcium, iron, Vitamin E, riboflavin, selenium and antioxidants to purify the skin, retain moisture, and fight free radicals.

CHIA POWDER

Chia powder is packed with powerful fatty acids and minerals like magnesium, copper, and iron that are essential for healthy skin. These nutrients remove dead skin cells, promote cellular turnover, and increase collagen levels to make your skin shimmer.

COCONUT OIL

Coconut oil is antibacterial, anti-fungal and moisturizing. Composed primarily of nourishing fatty acids, lauric acid, Vitamin E and Vitamin A, coconut oil helps make your skin silky and smooth. Known for its anti-aging properties that improve skin elasticity and collagen production, coconut oil reducess damage from free radicals and the sun. Its powerful antimicrobial properties fight harmful microorganisms. A savior for dry, parched hair, coconut oil penetrates the shaft more effectively than other oils due to its fatty acid structure and low molecular weight. Regular use of this oil strengthens and protects hair against protein loss and damage.

COCONUT YOGURT

Coconut yogurt is a mixture of coconut meat and water. Loaded with natural fatty acids, antibacterial properties and probiotics, coconut yogurt relieves dry, irritated skin and removes harmful bacteria.

CREAMED HONEY

The use of honey for healing has been documented in medicinal journals for centuries. Creamed honey contains antioxidants and antibacterial nutrients that both treat and prevent acne. Creamed honey cleans pores to give you a clearer complexion and leaves skin soft, radiant, and glowing. 

DEAD SEA SALT

Remarkably rich in minerals like magnesium, calcium, sulfur, bromide, sodium, potassium, and iodine, dead sea salt can work wonders to help alleviate common skin conditions like eczema and psoriasis. It also makes for a great natural exfoliator and helps speed up the skin's rejuvenation process, bringing life back to dead, dull skin!

EUCALYPTUS ESSENTIAL OIL

Eucalyptus essential oil contains a compound called macrocarpal A, which has been shown to boost ceramide production, a type of fatty acid responsible for maintaining the skin's barrier and retaining its moisture. Eucalyptus' antiseptic, antibacterial and anti-inflammatory properties cleanse impurities, rejuvenating the skin.

GOJI BERRY

A powerful superfood known for its potent antioxidant and anti-inflammatory effects, goji berries provide a significant source of Vitamin C, amino acids and beta-carotene - a plant compound that reduces skin irritation, minimizes the effects of sun damage, and lessens the signs of aging. In combination, these nutritional benefits promote collagen and elastin production, help reduce hyperpigmentation, and fight off free radicals to reduce oxidative stress.

GOLDEN FLAXSEED

Flaxseed, a nutritional powerhouse used by the ancient Egyptians for medicinal purposes, removes impurities from your skin and fortifies it with anti-aging properties.

GRAPEFRUIT ESSENTIAL OIL

Grapefruit essential oil is derived from the rind of the grapefruit plant, Citrus X paradisi. Its potent antimicrobial properties fight against the harmful bacteria that cause acne. Grapefruit essential oil has been shown to lessen appetite, produce calming and anti-anxiety effects, and uplift mood.

GRAPEFRUIT JUICE

Antioxidant-rich grapefruit juice contains Vitamin A and Vitamin C, nourishing your scalp, promoting hair growth, and providing a smoothing effect to your hair.

GRAPEFRUIT PEEL

Grapefruit peel contains the enzyme bromelain, which has been used for thousands of years for medicinal purposes. Its essential oils, phytochemicals, and Vitamin C provide vital antioxidant protection, making grapefruit peel the perfect ingredient to treat and protect blemish-prone skin. The mega doses of Vitamin C in grapefruit peel promote collagen growth for improved skin elasticity and tone.

HIBISCUS POWDER

Hibiscus powder contains naturally derived AHA (Alpha Hydroxy Acid), which brightens skin tone, reduces hyperpigmentation, and improves overall skin clarity. It also contains Vitamin C and antioxidants, helping repair your skin from sun damage and promoting cellular rejuvenation. 

HIBISCUS TEA

This vibrant flower is recognized in Ayurvedic medicine for its ability to encourage hair regrowth and prevent premature graying. Rich in vitamin C and amino acids, hibiscus is a natural conditioner that nourishes your hair, strengthens your roots, and brings out a naturally satin-soft shimmer.

HIMALAYAN SEA SALT

Himalayan sea salt is used as a gentle exfoliator and detoxifier to help slough off dead skin cells without irritating the skin. Minerals like magnesium help support hydration in the deepest layers while also reducing overall inflammation and irritation of the skin.

KUDZU ROOT

Kudzu Root is an Asian botanical herb known for its medicinal and antimicrobial properties. It is used for purification and detox, leaving your complexion brighter and more even-toned. 

LEMON PEEL

Lemon Peel contains limonene, citral, flavonoids, and citric acid; these nutrients improve collagen production and strengthen hair follicles.

LEMON JUICE

Vitamin C-packed lemons boost collagen production and encourage new hair growth. Lemon juice's natural acidity unclogs hair follicles, stimulates dormant ones, restores healthy pH levels, and removes the build-up of oils and environmental pollutants in your hair. 

LIME JUICE

Lime juice contains concentrated amounts of the potent antioxidant Vitamin C, as well as flavonoids. This combination strengthens and regenerates collagen and fortifies the skin barrier.

LIME PEEL

Lime Peels, a highly concentrated natural source of Vitamin C, contain anti-inflammatory properties, antioxidant bioflavonoids, and limonene phytochemicals. These nutrients are vital for skin health and natural regeneration.

MANGO BUTTER

Mango butter is derived from mango's woody kernel. This "King of Fruits" is used in traditional Ayurvedic medicine for its healing, moisturizing, and rejuvenating properties. Packed with nutrient-dense fats and a high concentration of nutrients, such as Vitamins A and C, mango butter provides extra protection to your skin barrier. It has remarkable anti-inflammatory properties that can help soothe and heal your skin. For hair, mango butter seals in moisture, reducing breakage and hair loss by strengthening hair follicles. It is rich in oleic, stearic, and palmitic acids as well as Vitamin E and Vitamin C, all of which stimulate the growth of healthier, stronger hair. Mango butter contains sun protectants to help guard hair strands against the harmful effects of UV radiation.

MANUKA HONEY K FACTOR 16

Sourced from the Manuka Plant in New Zealand, Manuka Honey is prized for its potent antibacterial properties. Its natural compounds fight inflammatory agents that lead to eczema, psoriasis, rosacea, and acne. This superfood also contains glucose oxidase, an enzyme that destroys bacteria and promotes healthy wound healing. Research suggests this powerful honey can hamper the attachment of bacteria to tissues and fight off antibiotic-resistant MRSA skin infections.

MAPLE SUGAR CRYSTALS

In combination with himalayan and dead sea salt, maple sugar crystals help remove bacteria and dead skin cell buildup. The antioxidants work to repair damage caused by free radicals to help reduce signs of skin irritation while also ensuring your skin barrier retains its natural moisture.

MARULA OIL

Marula oil is native to Southern Africa, where it has been used as a natural remedy for centuries. Known as the "Elixir of Youth," this antioxidant-rich oil is a great moisturizer for dry and aging skin. Its fast-absorbing and lightweight properties keep skin hydrated and well-nourished.

MATCHA

Matcha is a formidable anti-bacterial that contains epigallocatechin gallate (EGCG), which helps reduce inflammation and acne. It offers protection from photo-aging and environmental damage. This potent antioxidant rejuvenates skin cells, supports elasticity and structure, and promotes smooth, supple skin.

NUTMEG POWDER

Nutmeg powder's mighty antimicrobial and anti-inflammatory properties help keep the skin healthy and supple. It also minimizes discoloration and acne, leaving your skin clear and glowing.

ORANGE JUICE

Orange juice is rich in antioxidants that fight off free radicals, preventing hair damage and boosting hair growth. It contains Vitamins B12 and E which repair damaged hair follicles and provide your hair with deep conditioning to strengthen and protect each strand against damage. Its Vitamin C content and strong cleansing properties help fight stubborn dandruff, relieving you from an itchy scalp and cleansing your hair of build up.

Orange Peels

Orange Peels add shine and bounce to your mane. They contain a high concentration of antioxidants, Vitamin C, and folic acid. These nutrients treat damage caused by pollution, stimulate hair growth, and prevent hair loss.

PAPAYA

Papaya contains the enzyme papain and alpha-hydroxy acids, both of which act as powerful exfoliators, dissolving inactive proteins. Some claim that papaya is as effective as Retin-A and prize its ability to restore the even-toned look of skin by accelerating the shedding of dead cells.

PAPAYA JUICE

An antidote for dry, damaged hair, papaya juice hydrates and nourishes hair from root to tip. Its potassium and Vitamin A hydrate and fortify fine hair by helping your scalp produce sebum. Papaya is known to prevent balding and promotes hair growth by nourishing and strengthening your hair. It contains folic acid and antioxidants, which enhance the circulation of blood, oxygen and nutrients to the hair follicles promoting the growth of healthy, strong hair.

PAPAYA PEEL

Papaya peel is rich in Vitamin A which helps treat and prevent acne. Anti-aging alpha hydroxy acids prevent signs of aging, such as wrinkles and fine lines. Papaya peel's Vitamins E and C rejuvenate your skin.

RAW HONEY

Raw honey adds moisture to dry hair and scalp, reduces hair breakage, and restores natural shine. It is also considered an emollient, which results in powerful hair conditioning effects that provide natural softness.

ROSEHIP OIL

Rosehip Oil is a skincare superhero that has dramatic skin restorative powers. The high concentration of Vitamin A, B1, B2, B3, and K and powerful antioxidants make it an exceptional source of regenerative and healing attributes. It boosts collagen formation, reduces inflammation and hyperpigmentation, and inhibits free radical damage. Rosehip Oil is the go-to for acute hydration, which is critical for soft, supple skin.

ROSEMARY ESSENTIAL OIL

Rosemary essential oil contains carnosic acid which promotes cellular regeneration and healthy cellular turnover. This treasured oil is prized for properties that help strengthen and fortify your hair by improving both hair thickness and hair growth.

SHEA BUTTER

Shea butter is a superfood extracted from nuts of the shea tree, also known as the "Tree of Life." Shea butter contains a dense concentration of unsaturated fats, essential fatty acids, and Vitamins A, D and E. These emollient, anti-inflammatory, and healing nutrients aid cellular regeneration, minimize signs of aging, and stimulate the production of collagen. These nutrients also improve your scalp and hair health by making the follicles stronger, lubricating cuticles, increasing shine, and protecting hair from heat damage.

SWEET ALMOND OIL

Almond oil helps improve complexion and skin tone with important nutrients like Vitamin A and Vitamin E. These vitamins help heal sun damaged skin and reduce scars, while fatty acids retain moisture and reverse dry, irritated skin.
TAPIOCA

Tapioca is extracted from cassava root, a great source of iron, calcium, Vitamin K, Vitamin B6, pantothenic acid, folate, and multiple minerals. These ingredients detoxify your skin, making it brighter and smoother.

TURMERIC POWDER

Turmeric has been used for centuries in Ayurvedic practice as an anti-inflammatory, antimicrobial and antioxidant medicine. It can heal wounds, fight acne, eczema and psoriasis, reduce acne scarring, and brighten pigmentation. This powerful plant root revives your skin by bringing out its natural glow

YELLOW CORNMEAL

A natural exfoliator, cornmeal fortifies your skin's barrier function at the surface, stripping your skin of dead cells and debris. Cornmeal's ferulic acid content also defends against environmental stressors and amplifies the effects of other antioxidants applied to the skin.